Richard Mannah
Creative Director & International Hairstylist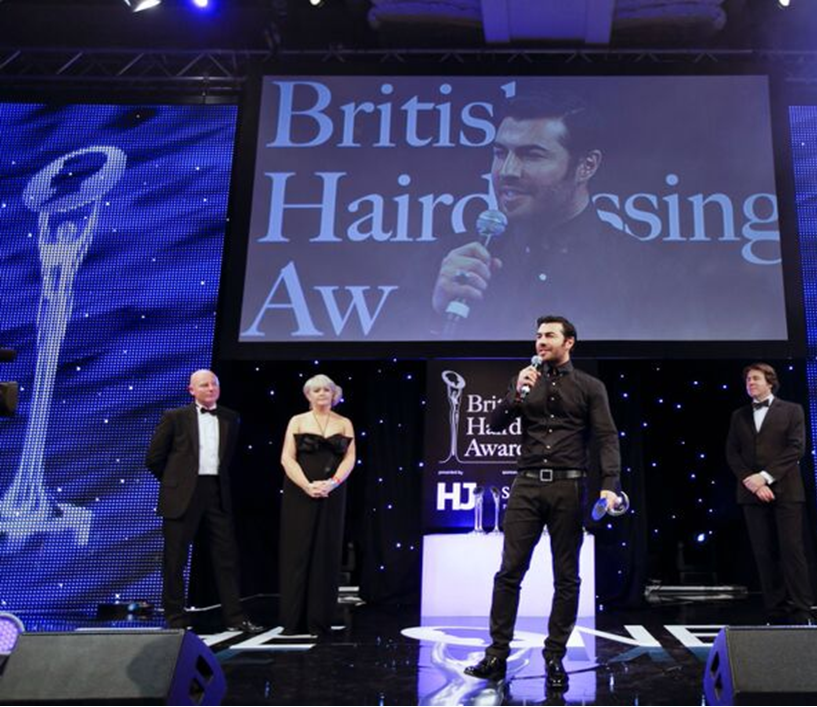 London Hairdresser of the Year 2011/2012
Awarded "London Hairdresser of the Year 2011/2012" by the British Hairdressing Awards, the highest accolade a hairdresser can achieve, Richard Mannah is an esteemed International Session/Educator Hair Stylist with a wealth of over 23 years industry experience.
Richard's extensive international work has earned him a place among the superstars in the industry. He was a key member of the TONI&GUY London/label.m session teams, and regarded as one of the world's leading long hair specialists. Richard works major fashion events, traveling the world to head shows for both the A/W and S/S seasons at New York and London Fashion Week.
Past seasons saw Richard collaborate with esteemed London designers Giles Deacon, Todd Lynn, Vivienne Westwood, Mathew Williamson and renowned designers Tommy Hilfiger, Donna Karan, Vera Wang just to name a few. Richard's world-renowned work has been published in leading publications including British Vogue, Elle, Company, Grazia, Creative Head and The Journal. He was a key contributor on all major brand campaigns and photo shoots for TONI&GUY London and label.m.
Richard, a member of the renowned Australian F.A.M.E. Team for the Fellowship for British Hairdressing, has been recognized for his high caliber of hairdressing, taking the title "Newcomer of the Year" twice, once in 1999 and again in 2000. Also awarded the very prestigious accolade of "Australian Master" at the 2009 Australian Hair Fashion Awards, this master stylist is now setting the New York Fashion scene ablaze with his presence backstage at top hair and fashion events.
Richard began his career with TONI&GUY Australia and was based at the renowned flagship TONI&GUY London Academy for 11 years, where he managed the Academy for three years before his move to New York City. Particularly known for his impeccable on-stage work, he remains a popular global request for industry shows and seminars representing top brands all over the world.
Richard Mannah, a New York based "hair creative" is a world-class, ground-breaking educator across all courses. With his charismatic personality, creative ability and enthusiastic teaching style, he consistently provides an abundance of inspiration to both aspiring and experienced talent. Looking ahead, Richard Mannah and his amazing team will continue to innovate, continue to educate, and continue to push the envelope by motivating and inspiring all those touched by his work and persona.